JUST RELEASED!
Ziggy Learns his ABC's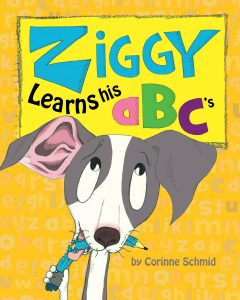 This is the second story in the children's book series called, Ziggy the Iggy. As little Ziggy is one year old, it's time for him to learn the alphabet. His older sister Twiggy teaches him all the letters using all of his favorite Iggy words.
TIP: don't forget to download the coloring sheets posted in the extras section.
Ziggy Catches a Cold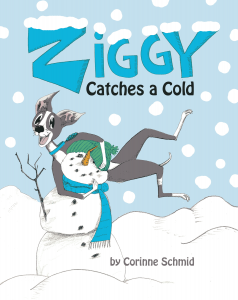 The first book, Ziggy Catches a Cold, is available on Amazon and Kindle.
For Retailers & Librarians

Ziggy the Iggy is available in hardcover, electronic and paperback from IngramSpark. 
UPCOMING TITLES
There's a lot more Ziggy the Iggy coming this year! Sign-up to be notified when Ziggy stories are published.
Titles in production include:
– Ziggy Fun in the Sun (2018)
– Ziggy Goes to the Dentist (2019)
– When Ziggy Grows Up (2019)